TOP > COMPANY
KISO ARTECH is dedicated to creating a warm and comfortable living atmosphere by maximizing our expertise in combining traditional urushi technique and the variety of wood found in our local region. We pride ourselves with our dedication to designing refreshingly unique ideas for the ultimate ambience.

By applying familiar materials such as wood, iron, cloth, urushi and paper to industrialized modern houses and buildings, Kiso Artech has developed methods to tend to all of one's senses.

With our dedication to reviving traditional methods and their limitless potential for modern application in architectural spaces and furniture. KISO ARTECH's undeniable technique is prevalent in each design and work.
---
Company Information
Company name
 /  KISOARTECH co.,ltd
Location
 Main Office : Showroom [Kanjukan] / Main Factory

 82-1 Narai Shiojiri Nagano 399-6303

 tel. +81-264-34-3303 fax. +81-264-34-2888

TOKYO : Aoyama Showroom

1F 3-42-15 Jingumae Shibuya-ku Tokyo 150-0001

tel. +81-3-5775-1513 fax. +81-3-5775-1514

 KYOTO : Ginkakuji Showroom [Ginisho]

 43 Honenincho Shishigatani Sakyo-ku Kyoto 606-8421

 tel. +81-75-751-7175 fax. +81-75-751-7182

KISO HIRASAWA : Kiso Hirasawa Showroom

1822-1 Kisohirasawa Shiojiri Nagano 399-6302
Major business
 ・Furniture:Design/Planning/Production/Wholesale
 ・Japanese wallpaper,Lacqured interior materials :Design/development/Production/Wholesale
 ・Sculpture
 ・House,Store:Renovation/Desing/Planning
 ・Laquerware
 ・Retail
History
 1935     Started manufacturing URUSHI goods
 1975     Opened the design office
 1990     Established KISO ARTECH Co.
 1992     Annexed the furniture factory
 1996     Set up the Architect Office
 1999     Opened website
 2002     Opened AOYAMA Showroom inTokyo
 2003     Good Design Award
 2004     Good Design Award
 2007     Good Design Award
 2009     4th Shinsyu Innovation Grand Prize
 2010     Opened GINKSKUJI Showroom in Kyoto
Capital
JPY 40,000,000
Affiliate company
Saito Shitsugei
President
Tomochika Saito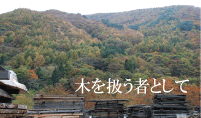 Copyright(C)KISO-ARTECH.All rights reserved.